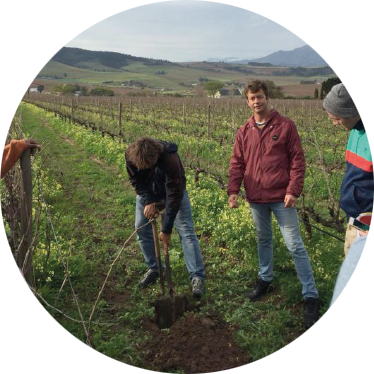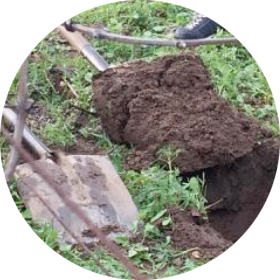 Biodynamic newsletter worldwide – October 2018
When the five-year drought in South Africa ended, the farm of Reyneke Wines in Stellenbosch hosted a two day Biodynamic Wine Conference in mid-June 2018 with guest lecturer Dr. Georg Meissner from the Free
Wanderschule. After the hottest and driest summer 2017/2018 ever recorded, the rain poured down in a wonderful way. The rain was a challenge for the vineyards, which had just been newly converted, but
the 12-year-old biodynamically cultivated soil withstood it wonderfully. The colour and texture of the soil indicate that the sand has now been transformed. The soil contains sufficient dark organic matter to absorb the long awaited rain.These old decomposed granite soils have a great potential for producing qualitatively wide.
When drought took its toll on the Western Cape in its fifth year, the future of agriculture was seriously threatened. Farmers, particularly those aware of sustainable practices, were repeatedly challenged to
determine what environment was needed to maintain healthy soil in drought conditions. They should also find out how they themselves can maintain a healthy and positive attitude towards it.
Dr. Meissner sharpened our attention to the qualitative difference between the 12-year-old biodynamic soils at Reyneke Wines and the nearby new vineyard in conversion to biodynamic farming. The biography of the
farmer, Johan Reyneke and his farming practice showed that the integration of the principles and practices of Biodynamics made the country resilient to drought. A discovery as welcome as the rain!
Helen van Zyl
Coordinator and Director for Biodynamic
Apprenticeship training
helenvanzyl@me.com